This post will serve as a folder for gifs, pictures and even behind the scene videos, interviews and HOT issues  from Empress Ki. I would also suggest you tread carefully, because there might be some SPOILERS.
I recently watched ep 39 of Empress Ki and I just loved Tal Tal, I'm looking forward to him doing some unbelievable things [Well, I'm sure some will be predictable hehehe] in the upcoming episodes.
Here are some gifs from episode 39 made for me by my friend IGWIW  The gif I like the most is where he smiled *fans self* It got somewhat hot in here. The best scene is the warning scene!!!

P.S – I will try to collect and compile as much gifs and pics as I can
The rest will be gifs and images (BTS and screencaps) I collect or compile from other sources.
BTS of Episode 44, Empress Ki. Emperor and Kolta look very close, goofing around with their hair. Tal Tal looked way too serious in the 8th gif, everyone was cracking up, but he kept a straight face. Ha Ji Won has a lovely smile and laugh!!! The rest are just behind the scenes – NGs, playing around while waiting and so on.
Tal Tal's interview in gif
Okay more stuffs 😉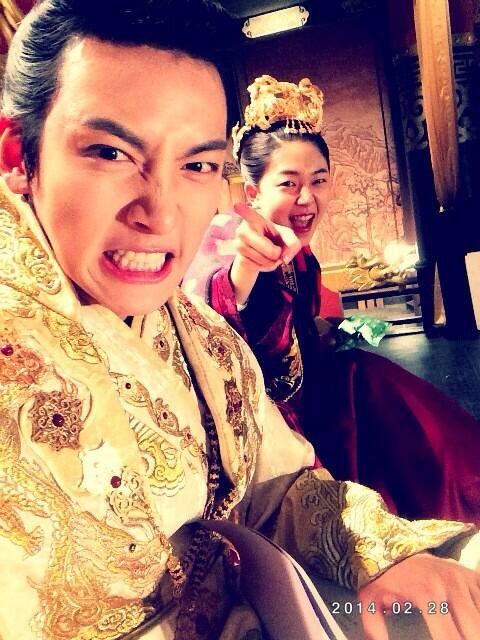 Seriously?? LOL!!!
Exactly how I felt……