Image For The Week
Saying For The Week
Updates For The Week
—> Variety show & Check list
Running Man, 2 Days 1 Night, and Happy Together –> ✓
Happy Together takes the crown!!! I watched 3 eps (eps 461-463) and I was tempted to archive them lol! The funniest was ep 463 (Frozen in Time), then ep 462 (The Amazing Groups Special). I actually didn't know the guests (Gu Bonseung, Click B's Kim Sanghuyk, and Kim Hyunchul) in ep 463 except for KARA's Heo Young-ji and Moonchild's Heo Jungmin. Poor Jungmin was targeted on several occasions, he could have filled a medium-sized bucket with his sweat lol!! Sanghyuk made everyone his target especially Park Myungsoo hahahha!! It's one hilarious episode. Ep 462 included – Baek Z Young, Lee Ji Hye, DinDin, Crush, and Loco. Firstly, it's my first time seeing the trio (DinDin, Crush, and Loco) on such a program, that alone got me excited. And then came their middle-schooler-like interactions, DinDin's cuteness and fanboying over GDragon, Crush raising up his hand excitedly like an elementary school kid every time he had something to say or show, and Loco being Loco lol!! There were also veterans Zyoung and Ji Hye, it was just downright funny!
Dramaland – I had to FF through the last 5 eps of Dung Duang Haruetai 1996 ver. I just couldn't endure how they kept going in cycles and the green screen was really distracting. Yup I understand the drama was produced in 1996, hence such a quality of production. The story itself is good, but dragging it out for that long was not necessary. I rated it 7 out of 10. Finally finally W-Two Worlds come to an end, the story and plot is pretty good, and could have better developed. However all those plot twists made the drama a bit chaotic and messy. At the end of the day there was quite a number of illogical situations. Of course we can explain them by saying it's a supernatural themed drama. I saw some comments asking why the dad disappeared the way he did, if the writer had made the dad survived that will just be overdoing it. If I was reading the webtoon I would have really been pissed, and it's not because Kang Cheol 'died', but because the writer didn't say what happened to villains…. Uprince #3 – Lovely Geologist main male character is sooo cute! He looked older than the other casts, so I looked him up to be sure and he's 26 years old!! O.o  A friend recommended Love in Time. LiT is a Hong Kong drama, it happens to be my first Hong Kong drama. I prefer watching their movies instead. The actors spoke Cantonese not Mandarin, so I had to get used to that first lol! It's pretty good, however I only have eyes of Danson Tang hehehe!
C-novels, yes I'm back to reading them!!! I think its thanks to Love O2O, and the urge to re-read Really, Really Miss You. I started Best to Have Met You by Celine Gu Xi Jue, I miss the black-belly male characters hahaha!! I'm enjoying it very very much, thanks Peanuts for the translations. I was going to read Blazing Sunlight by Gu Man, but then I realised there's a part 2, and it's not even out yet lol! Considering 'turtle' is Gu Man's middle name, imma just c-h-i-l-l till when she publishes part 2. I have a feeling by then, I might just be able to read Chinese hehehe!
Back to real life! I was able to take the CPR course, yaay! I had no idea what to expect, but it was really interesting. However my wrists were aching after the course lol! We practised on a dummy, I think we did more than 10 sets of 30 chest compressions. *coughs* I should be able to give CPR *side eyes* The next course I have to take is an animal course. I heard it will be an online course, I should have more details this week *excited* BTW I got to watch the Paralympics for the first time in my life, it was pretty interesting. 
Song For The Week
Sympathy by Jung Joon Young. I'm in love with the song, ENJOY!!!
Eye Candy For The Week
I was quite distraught Saturday morning………
Some the news site I saw, mentioned stuffs about Kimi being a victim of cyber bullying and such. Whatever the case was, I really hope wherever he is now he's finally free. May his soul rest in peace. I sincerely wish all those going through a tough time a fighting spirit!!! Sadly, people will always have something to say, just ignore them and live your life! FIGHTIIIIIG!!!!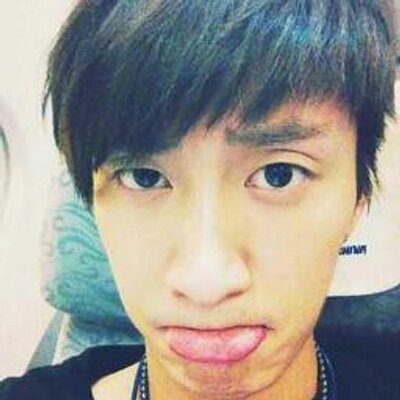 Have an awesome week!!!
P.S –