Image For The Week
Saying For The Week
Updates 
—> Variety show & Checklist
I'm making progress on Abnormal Summit. It's both hilarious and informative!! 2 Days 1 Night ep 153 was da bomb, I absolutely loved it! I think it had a much bigger impression thanks to the ridiculous PD and higher ups of Running Man. Just thinking about the whole issue pisses me off all over again. Back to 2D1N, ep 153 was the 3rd part of Kim Jong Min special. The production staffs made this huge prank event and it had the desired effect, hence a HUGE success! The part that got me was the video messages, that part totally got me! As I was watching past members send their congratulatory messages, I wished Jung Joon Young would also be able to send him something. AND it happened!! JJY came on screen…..I can't even express how happy I was. Before then KJM was trying to suppress his tears, but when he saw JJY he could no longer hold it back. The production staff didn't have bring JJY, but I really like how they handled the scandal with JJY. Of course he left the scene and as his video message implied, he's in Paris atm, but they don't edit him when showing flashbacks and the members tend to mention him freely. They took it to a whole different level when they aired his video message, and it wasn't just some 5 seconds video. Now unto Running, below were my reactions to the ridiculous drama;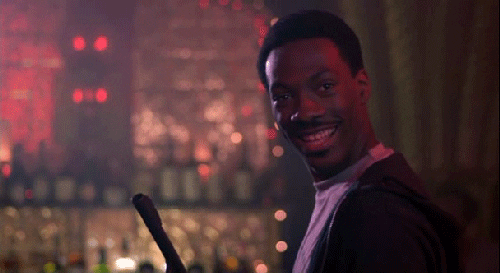 Firstly, I saw the news that both Sparta and Ace decided to leave (sad, I didn't see it coming); then I saw there would be a revamping and the whole cast will remain till the end of the year and Kang Ho Dong will join for season 2. Well not a bad idea, but I don't see KHD replecing both of them. Totally impossible! Then the ultimate drama kicked in; Sparta and Ace were actually kicked out and they didn't even know about the situation, they were notified via media outlets. That pissed me off so badly, and I'm still freaking pissed!! I mean how stupid can the production team be. They didn't have the decency, professionalism and common sense to tell them face to face and reach a proper conclusion. Seeing the mess they created, they threw out a lame apology statement. No matter how I read that statement, all I see is poop and BS!!! Anyway the long and short of the story; they decided to continue RM with its current member line up and end it next year February. Anyway, I didn't let the PD's stupidity to deter me from watching ep 329. It was quite hilarious; Song Ji Hyo had series of unluckiness, while Jae Suk was pretty lucky in most cases. The reversal was pretty funny. I enjoyed it, it was better than the previous episode. 
Done with Mafia Luerd Mungkorn series!!!! I finished watching Raed last week and I had previously watched Hong while I was working on it earlier this year. Pan went through a lot; being wedged between protecting her annoying family and her husband was a tough call. Monchit is such an idiot!!! I can't believe he went that far to know the identity of a father that didn't give a freaking sh*t about him. He successfully destroyed a family that brought him up for an a**!! That was just plain stupidity. I want to sympathise with him, but I can't! Khim is quite lucky that he got to keep his position and Pan. Hong wasn't that lucky. She went through so much more. Even though I know the show was to depict the situation of mafia gangs and women in that age, the writer could have at least made Long stay with her. They could have left their relationship status open. I rated both shows 9 out of 10. Raed was also freaking funny!!! The bromance between Khim and Kitti, and the father-son relationship are goals. Khim's family is the warmest among the 5, the second warmest family is Parob. I started One More Happy Ending, a kdrama starring Jung Kyung Ho, Jang Nara, Yoo In Na, Seo In Young, Yu Da In, and a couple of other actors. I've seen the first 2 eps; it's different and pretty funny. Ep 5 Behind Your Smile is the same story, the only difference is Supposed-immortal-hottie is beginning to have feelings. They are more obvious now, unlike previous eps. 
#Internshiphappenings – I did a repetition, but the experiment didn't go as intended *sighs* So imma have to repeat it again this week *fingers crossed* I got called in for an interview. I had some doubts after the interview, but surprisingly I got a positive feedback. There are still some couple of processes to go *fingers crossed* I would probably get an official statement before the end of the year. Today is 'This is Christmas' Hillsong Stockholm Christmas concert!!!! I'm all set to attend XDD There's also going to be a Christmas table in my department this week. I'm looking forward to that also!!
Song For The Week
Behind Your Smile OST by Shi Shi – He's Unworthy, ENJOY!!!
Eye Candy For The Week
I still need to finish up one of her dramas *hangs head in shame* lol!
Have an awesome week!!!
P.S –