Image For The Week
Saying For The Week
Updates
—-> Check list and variety shows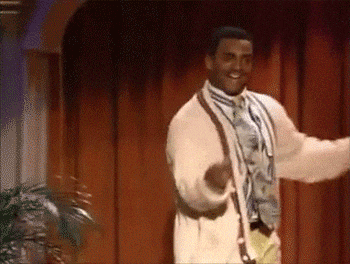 No better way to crown up my anime challenge than to watch Mononoke (モノノ怪 – 10/10). The art is just so wonderful and it helps the viewers understand the story better, due to the symbolic meanings they hold. The directing and story is told in such a way that you get totally absorbed!! Mononoke is centered around a so-called Medicine Seller who kills "Mononokes", which are supernatural/mysterious beings. But before he can kill them, he needs to know their true form (katachi), the truth (makoto), and regret (kotowari). I highly recommend it!!! I read it's actually a spin-off of another anime, titled Ayakashi. I haven't seen Ayakashi yet. Before watching Your Name (君の名は/Kimi no Na wa – 9/10) I really didn't understand why it was so hyped but after watching, I came to an understanding. The story aside, the art and cinematography is just great. If it is possible, I want to visit the places in the anime. They were just beautifully drawn! As for the story, I didn't see the time-shift-body-swap plot twist coming. That messed with my head a bit lol!! I highly recommend this also.
I finally got around to watching 2 Days 1 Night ep 200 that was dedicated to Kim Joo Hyuk. The box of tissues didn't go to waste. I quickly followed that ep with other variety shows. I needed to lighten the mood. I'm slowly catching up with Abnormal Summit but I'm still 8 months behind lol! I almost passed out from laughter while watching Running Man ep 376. Members of Super Junior (Eunhyuk, Donghae, Leeteuk and Yesung) and Red Velvet (Irene and Joy) were guests. It was really funny!!! It was nice to see Suju back on variety shows. Donghae was the epitome of randomness lol!! And of course Leeteuk couldn't stop trying to host the episode. BTW, I had no idea Yesung was so competitive. It was an ultra fun episode!! The only episode of Weekly Idols I remember watching from start to finish is one of the episodes with Shinhwa, which aired either early this year or last year. Anyway, Suju was on the recent ep of Weekly Idol!! Wow!! It was a sight to behold lol!!! The chaos that ensued on set, I can't even begin to describe lol!! They were all over the place hahaha!!! Oh and their stories!! They never run out of stories to tell.
Instead of dramas, I watched movies this past week. Mischievous Kiss Movie: The High School (イタズラなKiss THE MOVIE ~ハイスクール編~) and Daytime Shooting Star (ひるなかの流星/Hirunaka no Ryuusei), which I rated 7/10 and 9/10, respectively. Maybe it's because I've seen so many of remakes of Itazura na Kiss, hence I'm more critical and have high expectations when I watch a new remake. We all know how the story goes, nothing was added or subtracted. Instead I felt the highlights were simply handpicked from the anime/manga and just strung together to make a movie. The acting of the main characters was so-so. Although the main actor Sato Kanta kinda impressed me in High & Low, but not so much here.  My favourite character was the mum! There's also Mischievous Kiss The Movie: Campus, that I haven't seen yet. I have to check if it has Eng subs. I really did enjoy Daytime Shooting Star! Some reviews stated it was fast-paced and rushed in comparison to the manga. Some also mentioned some defining events were left out in the live-action. What I love the most was how the main female character handled situations. She doesn't beat round the bush and she tries to express her thoughts in the best way possible. When I saw the males co-starring with her was Miura Shohei and EXILE Generations' Shirahama Aran, that got me excited, no lie XDD I didn't know who to root for lol!! Miura as Sensei and Shirahama as Mamura were such good cast and they beautifully executed their role, especially Miura Shohei. However, I am happy with the choice she made at the end. I would probably have done the same. Now I'm contemplating if I should read the manga or not lol! This is probably my third time mentioning this, but Miura Shohei needs a role where he truly shines as main main male lead without any hindrance!!!
I had the opportunity to ride the tram in Hong Kong. It is actually commonly referred to "Ding Ding". It was a wonderful experience. It was an event organised by a student body. You can already guess it was a lot fun. We had the tram to ourselves with plenty of food (pizza, pasta, bbq chicken, finger food, chicken wings and beverages) and Cantonese songs playing in the background. We rode around Central for almost 2hrs!!
Song For The Week
Another tune from Planetshakers, Just One Touch, ENJOY!!!
Eye Candy For The Week
So I simply just had to share this!!! 
Have an awesome week!!!
P.S –