Image For The Week
Saying For The Week
Updates
—–> Check list
Nothing much has happened with my Goodreads challenge. I still have 29 books to go, some impossible mission I'm embarking on. 
Thank God for Korean mini/web-dramas, I was able to meet my target for K-dramas this year!!! I marathoned number of mini-dramas – Twenty Years Old (스무살 – 7/10), Noble, My Love (고결한 그대 – 8/10), Thumping Spike 1 & 2 (두근두근 스파이크 1 & 2 – 9/10 and 8/10), 29gram (Song Ji Hyo!!! – 8/10), Between Friendship and Love (사당보다 먼 의정부보다 가까운 – 7.5/10), Queen of the Ring (반지의 여왕 – 8/10), Touching You (널 만질거야 – 8.5/10), and Wednesday 3:30 pm (수요일 오후3시30분 – 9/10). My top 3 pick that I would recommend – Wednesday 3:30 pm, Thumping Spike 1, and Touching You. Of course I watched 29gram solely because of Song Ji Hyo, no denying that lol!! However, it has a nice plot with 8 eps and each ep is less than 10 mins. It follows 4 female friends who are in their late 20s, they instagram their lives (mostly the good aspects), how they communicate with their fans, and their reality when they are offline! I actually started NML sometime last year, but I wasn't in the mood for such romance. However on starting it again, I actually enjoyed it. It totally cracked me up!! My favourite character is the manager! Touching You stars 2PM's Taecyeon!! I like how the plot transits from light to a heavy atmosphere. QotR was really hilarious!!! The deceit was bad and deep lol! I read comments condemning the ML for being shallow, but that's the reality. There are people like that, it's left to you to either associate or not associate with them. But the FL also liked pretty things and wanted to become one, she didn't see the value she had. Anyway, I had fun watching hehehe! I also like the BGMs played. BF&L was really cute, it captures those moments that happen between friends. For the Thumping Spike series, the first season wins hands down! There was more depth to the characters. Han Sol & Soo Bin couple in S2 were so hilarious hahaha!!! Twenty Years Old could have been better, the ending felt chopped. But it's still an okay watch. Lastly, W 3:30 pm, thanks to this show, I will set my alarm to 3:30 pm on Wednesday to check my condition lol!! I will also compare it to my condition on other days hehehe!! W 3:30 pm is soooo cute and fluffy. Jin Ki Joo as Eun Woo totally caught my attention. VIXX's Hong Bin also did a good job! BTW, it's really beginning to dawn on me that there are kpop idols out there who make good actors and actresses. I knew that already, but I never actually registered it.
While looking up FMVs of Thumping Spike, I saw several videos of Song Jae Rim and Kim So Eun's days as a couple on MBC's We Got Married. Damn, I was so conflicted while watching them; their interactions were so natural, but whenever I remember that they are both actors and my mood turned sour lol!! However seeing their clips again, I still want to believe it wasn't all an act. Oh also, I realize it's been 3 years I last watched WGM. I think they were the last couple of WGM I watched. 
On Korean variety show, Abnormal Summit finished filming the last ep of season 2 and the next season is said to begin next year March. I wonder who the new panel members will be, it would be nice if there were females as regular members. I'm going to miss the old members!! Anyway, the 3 months break will give me ample time to finish the second season and be ready for the 3rd. 
I hope everyone is getting into the Christmas mood!! And for those who still have finals, BEST OF LUCK!!!!
Song For The Week
I was on YouTube looking for Christmas songs and I found this gem!! Mary Did You Know by Proclaim. ENJOY!!!
Eye Candy For The Week
This weeks's eye candy is just soo super cute and pretty!!!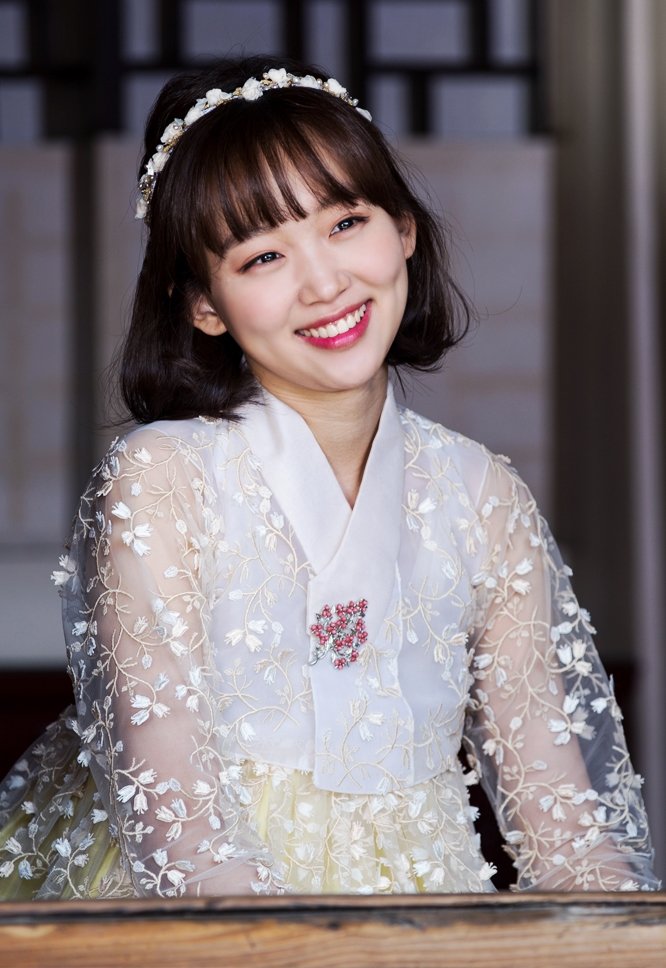 Have an awesome week!!!
P.S –