Image For The Week
Saying For The Week
Updates
—-> Checklists
Asides from working on my experiments. I was able to get some reading done. Among the three short stories I finished reading last week, About Death by Sini is a MOST read!! I wrote a short review on Goodreads. You can find it on the sidebar.
Currently watching both Khun Mae Suam Roy (คุณแม่สวมรอย/You Are Me)  and Bhuppae Sunniwat (บุพเพสันนิวาส/Love Destiny), and my oh my!! KMSR might not be making as much wave as BS but I highly recommend both. Of course, I'm not entirely satisfied with the how the plot is progressing KMSR, but the acting, story and side plots are worth it. And as for BS, the way its ratings exponentially rise after each week is mind-blowing. Considering 2 episodes air each week. If only Ch3 shows us international audience some love and stop hunting the subbing team working hard at providing subs for us, but nope *sighs* Anyways, I tune in to Ch3 33 to try to catch both KMSR and BS live, then re-watch later with subtitles 😀 But the funny thing is, thanks to BS' popularity watching it live is a struggle lol!! Ch3's app and webpage crashed some days ago. If that doesn't work, I just use their YT or IG. The episodes are uploaded after a couple of hours on YT, while snippets are uploaded some minutes after an episode airs on IG.
I'm currently part of a team providing German subs for 3 shows on Viki. Mother, the K-remake of a Japanese drama with the same title. Even though I'm on working on a part of each episode, it's really hard. I don't think I will be able to watch it. I read it broke and set a new viewer rating on TvN. Of course, it would lol!! I highly recommend it, it's an amazing show! The other two I'm working on are; Face Off, and Memories of Love. Both are Chinese dramas. Face Off is lighter in comparison to MoL.
The third week into Chinese paper cutting, and it's obvious that I'm not cut out for it lol!! I think I still have 4 more weeks or so until the end of the course. It's actually fun, except for the pain I have on my thumb and back after each session lol!
Song For The Week
An OST of Khun Mae Suam Roy, ENJOY!!!
Eye Candy For The Week
The main female leads in the Lakorns, I'm currently watching.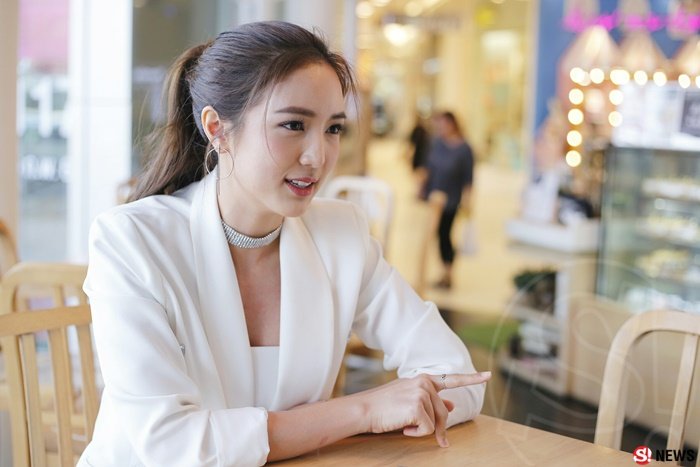 Have an awesome week!!!
P.S